hey guys!
i've recently delved into (read: become obsessed with) the world of decoden recently and i've spent the weekend getting technique down. here's what i have so far:
now keep in mind that this isn't a serious deco or anything, just a space for perfecting technique. i haven't gotten any cabochons yet because i wanted to make sure i could do everything before really spending money. i used buttons in place because i wanted to test how everything goes.
i'm going to go ahead and say i've got the piping down.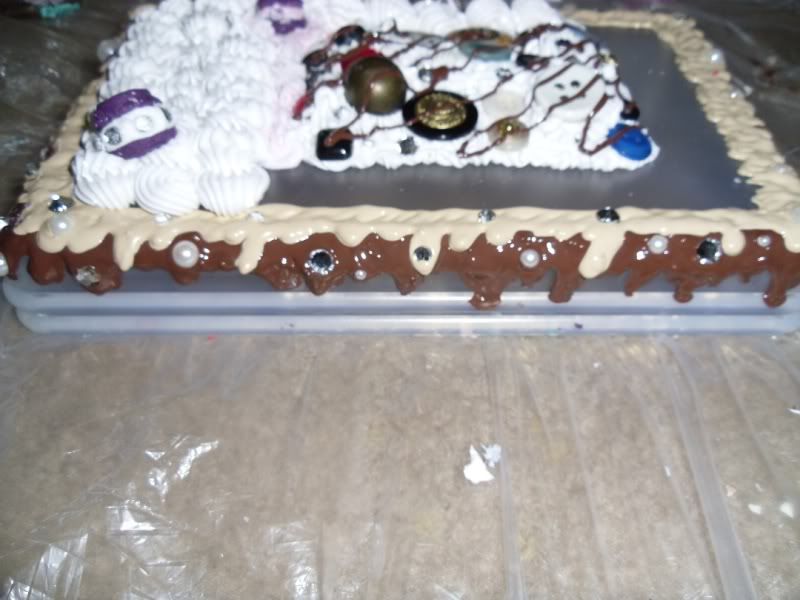 this one is to show how my icing is looking. i actually dropped this midway through because i was startled, so it looked a LOT better 5 minutes before this picture :/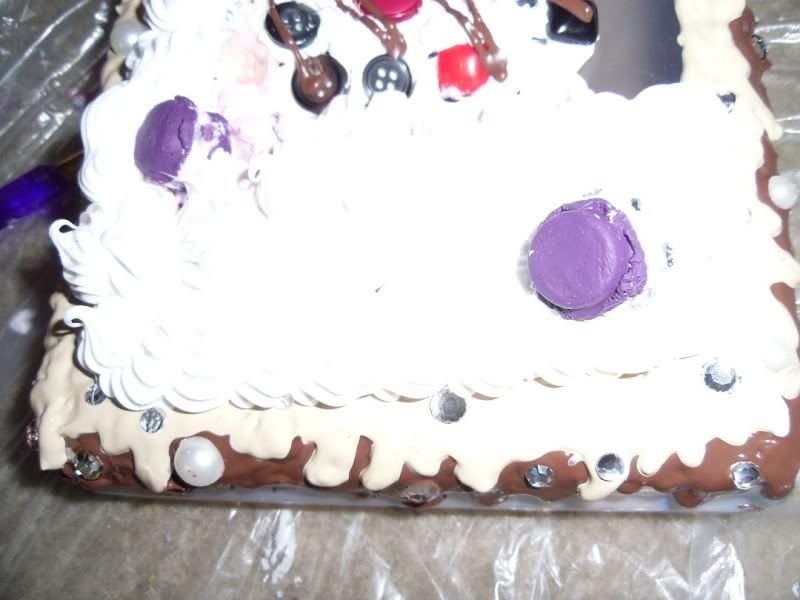 this is to show the detail of the macaron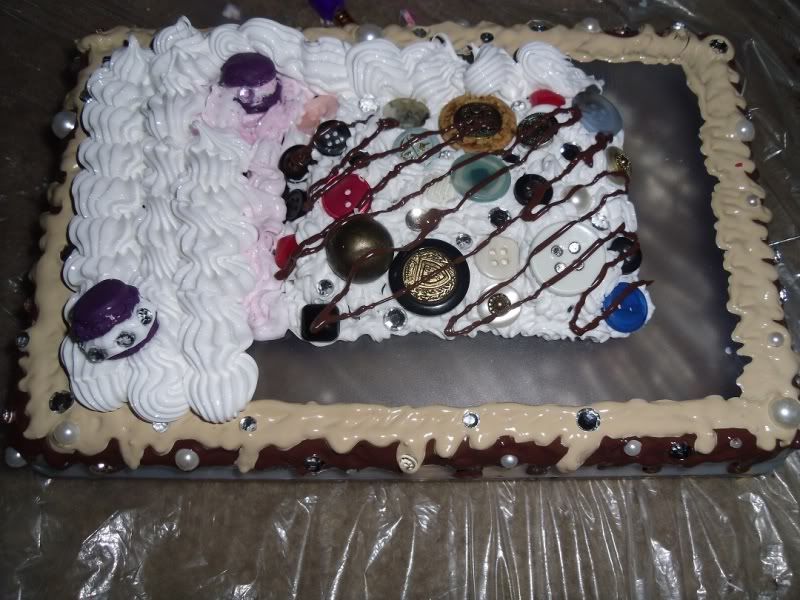 that middle pink strip of creme is where i tried to color the silicone with oil pastels. it did not work at all as i'd hoped, but instead made white creme with chunky pink bits. gross. how do you color your silicone? or do you not use silicone at all?
i'm having a little bit of a problem with my clay. i got fimo basic air dry clay, and i'm not experienced with clay but i don't think it should be this difficult to work with. also,
nearly
impossible to color. i've tried oil pastels and acrylic paint. any suggestions? i colored my "macarons" once dry with acrylic paintand that seems to work alright, but i'd prefer the soft color that putting it in the clay would make. when i try, it just makes the clay really wet and fall apart like old chewing gum that you haven't taken out yet.
actually, i have a hard time with that clay in general. grrr. it kills my hands and doesn't seem to want to shape like anything but crap mush, but i read kawaiifrenzy's post about how it shows the most detail, and that you can mix it with polymer clay. i may try that, unless you guys tell me that brand is just crap anyway :/
anyway, i heard air dry clay was good for molds and i'd like to get some, if i can figure out how to color them.
also, which of you guys do resin casts as well? i have a couple books on it as i tried to think about jewelry making a long while back. at some point when i'm more comfortable, i may try again. if you do resin casting, show me your work?